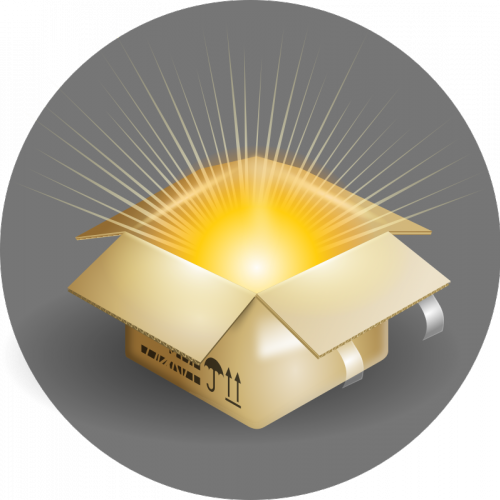 Do you ever feel like life is kicking your bum ?
Of course you do…
We ALL feel like that…sometimes more often than not.
You know you are having one of those days when you find yourself feeling overwhelmed, angry, sad, defeated and even depressed.
On days like that it is even hard to crack a smile or notice anything good that may be happening on that particular day.
Today I wanted to share with you what I do when those days happen to me.
It really helps me deal with stress and anxiety…and the annoyance I feel when people are being Gobshites (that's rude and obnoxious btw) …
…or when life is not being "fair".
I actually do this you know – it's not just some silly idea I am throwing out to you.
Because, life sometimes sucks and when it does I open up my "Sunshine Box" and this always makes things better.
What the hell is a "Sunshine Box" ???
Well for me my Sunshine Box consists of an email folder I have in my inbox. Inside you will find literally hundreds of saved messages from people all over the world…most of whom I have never met or actually spoken to.
These emails all have ONE thing in common- they are positive messages thanking me for helping them in some way. 
 I get over of 200 emails a day and of course not all are positive. But as you well know, we end up focusing more on the negative things people say to us rather than the positive.
And this can leave you feeling beaten down, discouraged and depressed.
So that's why I keep a "Sunshine Box".
Whenever one of those Toxic messages arrives I deal with it (if there is an issue to solve) and then press "delete"
And when I need a pick me up I open up my Sunshine Box and read one of the wonderful, positive messages.
This never fails to lift my spirits and remind me why I do what I do.
Email isn't the only way to have a Sunshine Box- you could use a shoebox or go to TKMaxx and get yourself one of those nice lovely storage boxes they sell
Inside could be a card from your mum/dad, a photo from that awesome holiday you had, a poem, a love letter, a memento, newspaper clipping or anything that takes you to a positive state of mind. In my Sunshine Box I've got lots of little things – a ball JD my dog used to play with, a picture of me and mum in NYC, Thank You cards from my girls at Million Dollar ….
Just make sure you have something in your life that you can easily access to remind you of a positive thought, feeling or experience.
That way when Negative Nelly arrives to take a dump on your day you can look inside your Sunshine Box and remind yourself that you are a happy, good person who lights up the world.
And that is something we could all use more of
So go make YOUR Sunshine Box
Today's RAK is following on from those happy thoughts …..  I'm going to give a little bit of Sunshine to as many people as I can today
You've probably heard the saying "laughter is the best medicine."
Well, there's a ton of evidence that says this saying is actually true!
It's no coincidence that people who laugh more are happier.
Share a joke, or do whatever you can think of to make someone else laugh
Add "making someone laugh" to your to-do list today.
Go out of your way to make at least one person laugh every day.
Tell a joke
Tell a story
Be Silly
Happy Friday
Dee xx