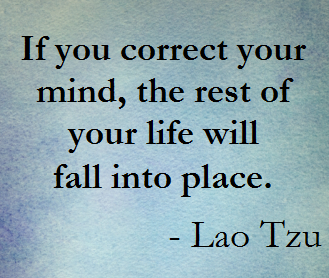 Morning !!
Are you "eating under the influence of negative emotions?"
Are cravings and overeating a problem for you?
Our  relationship with food and our ability to lose weight is complex, to  say the least.
Our thoughts and emotions play a huge role and we're  finally starting to recognise that permanent weight loss is SO much more  than calories in/calories out.
I know you've been wondering about EFT and my 7 Week Weigh Less with Words Programme and wondering how effective it actually is so read on for enlightenment ..
The method used in my 7 week Weigh Less with Words programme is EFT or Emotional Freedom Techniques, also known as Tapping.
Several studies show that EFT is effective for weight loss. In an outcome study, participant cravings for treats like chocolate, cake, sweets and alcohol were reduced by 83% [1].
A second outcome study of a 6 week online weight loss program showed participants losing 12lb between the start and end of the program, and a further 3lb in the following 6 months [2].
A randomised controlled trial showed that in the year after an EFT weight loss program, participants lost an average of 11lb [3]. These studies show that not only is EFT effective for weight loss, but unlike yo yo diets, the effect is permanent, and that the skills participants learn result in ongoing weight loss among other benefits long after the programme has ended.
References:
1. Church, D., & Brooks, A. J. (2010). The effect of a brief EFT (Emotional Freedom Techniques) self-intervention on anxiety, depression, pain and cravings in healthcare workers. Integrative Medicine: A Clinician's Journal, 9(4), 40–44.
2. Church, D. & Wilde, N. (2013). Emotional eating and weight loss following Skinny Genes, a six week online program. Reported at the annual conference of ACEP, the Association for Comprehensive Energy Psychology, May. Submitted for publication.
3. Stapleton, P., Sheldon, T., & Porter, B. (2012). Clinical benefits of Emotional Freedom Techniques on food cravings at 12-months follow-up: A randomized controlled trial. Energy Psychology: Theory, Research, & Treatment, 4(1), 13-24.
Did you find that answered a lot of your questions ?
Click here to discover how this programme can help you  >>>
Weigh Less With Words Online – 7 Week Programme
No exercise commitments
No diet plan to follow
What do you do need to commit to then?
The 7-week programme fits right into your existing schedule.
The whole programme is delivered to you online for you to follow at your own pace.
You'll have access to worksheets and daily tapping audios
Once you log in for the first time,you'll notice that you only have access to the Week 1 items in the menu at the top of each page. Each week for the 7 weeks, you will automatically have access to the next week's materials and there will be a Facebook community where you can ask questions and interact with other course members
Are YOU in ?
https://million-dollar-fitness.myshopify.com/products/weigh-less-with-words-a-7-week-journey