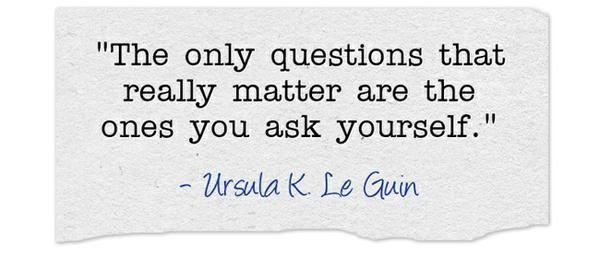 Picture this ….
You wake up each morning with every intention of eating "good" today ….
You'll skip Starbucks on your way to work…
You'll refuse point blank to get fast food with your work colleagues at lunchtime.
You'll boycott the vending machine at 3pm.
And you won't even think about having chocolate biccies after dinner.
But then your cravings kick in…
Your bestie drops by with a cupcake and a skinny latte for breakfast.
One of your colleagues is leaving so you all head to that new place that's just opened down the street for lunch.
Cake and biscuits are flying around the staff room that afternoon.
And then after dinner you think Feck it and watch the soaps with a packet of your favourite crisps.
You tell yourself that tomorrow will be different.
Tomorrow you won't give in to food cravings.
But then tomorrow comes with its own special circumstances, and cravings get the best of you…
Once again.
Why Do Food Cravings Always Win?
Let's face it, we live in a world where food temptations are everywhere… which leads to cravings, which leads to eating things that you shouldn't, which leads to pounds gained. Again. And again. And again.
Until you're so fed up with your body that you don't even know where to begin to get yourself back on track.
Supermarkets display the most "tantalizing" junk food at eye-level and right where you can easily reach them. TV ads for greasy, fattening foods portray them so scrumptiously that you literally salivate. Sugary snacks have full-page, glossy pictures in your favorite magazines. And, as if all of these weren't enough, the people in your daily life are another (constant) source of food temptation.
To make things worse, you've been conditioned since you were a kid to have a positive association with the act of indulging in your cravings.
You use food as a reward.
You use food as a source of emotional comfort.
You use food as a way to relieve stress.
And quickly these associations and uses of food become habit.
A habit that's not easily broken.
Try this Technique to End Food Cravings
Food cravings don't need to have the upper hand on you anymore. Here's how you can fight back using your most powerful asset: YOUR brain.
Remember that your mind is an amazing thing.
Once your mind is made up about something it's damn near impossible to change it.
Try This …… (it's a powerful mind technique)
Imagine that you are peacefully floating down a river on a raft. The sun is shining, birds are chirping, and you are having a fun, relaxing time. You feel wonderful about the river because it's making you feel happy.
Now change perspectives for a moment. You're now in a plane flying over the river and the raft. Instantly our eye is drawn to an enormous rocky waterfall. Then you look back to the person floating on the raft, having a wonderful time, headed straight for the treacherous falls.
With this new perspective of the river, do you think that you'd agree to get on a raft and take your chances floating toward the falls?
Laughable, right?
You've seen the hidden danger of the river. You know it leads to pain and suffering.
Now your negative association (watery death) with the river has replaced your initial positive association (relaxing fun).
This is the key to overcoming food temptations and putting an end to food cravings: building negative associations in place of existing positive ones.
Let me break this process down for you in two steps.
Step One: Create a STRONG Negative Association with Unhealthy Food
You may not have realized it, but up until this point you've placed unhealthy, fattening foods on a pedestal in your mind. As long as the wrong foods are on that pedestal you'll continue to give into your cravings and will continue to gain fat.
Take the wrong food off that pedestal by listing off everything negative about them…
These foods make you unhealthy.
These foods cause weight gain.
These foods drain your energy.
These foods kill your confidence.
These foods lessen your quality of life.
These foods damage your love life.
These foods make you dread looking in the mirror …
Every time that you feel tempted to eat an unhealthy food, focus on your list of negatives. Kick the junk off the pedestal and put something healthy in its place.
Step Two: Create a STRONG Positive Association with Wholesome Foods
Now that your mental food pedestal has been cleared, put truly wholesome food items on it. Juicy fresh fruit, crispy vegetables and savory lean meats are the place to start.
List off the things that you love about healthy food…
These foods make you healthy.
These foods promote fat loss.
These foods boost your energy.
These foods build your confidence.
These foods improve your quality of life.
These foods enhance your love life.
You need to really immerse yourself into the world of healthy, wholesome foods. Visit a farmer's market …Pack healthy snacks to bring to work… Clear your cupboards of crap.
Set yourself some Afformations and put them where you will see them.
I like to set alarms on my phone for different times of the day with my Afformations popping up to remind me of what I want to succeed in.
Here are some Health & Wellbeing Afformations to get you started …..
WHY AM I SO HEALTHY?
WHY DO I LOVE MY BODY?
WHY AM I THE PERFECT ME?
WHY DO I HAVE UNSTOPPABLE STAMINA?
WHY AM I SO GRATEFUL THAT I'M SO HEALTHY?
WHY AM I HAPPY WHEN I LOOK IN THE MIRROR?
WHY AM I SO LUCKY TO HAVE THE BODY I HAVE?
WHY DO I ENJOY PEACE OF MIND EVERY DAY?
WHY AM I SO EMOTIONALLY HEALTHY?
WHY AM I SO HAPPY AND COMFORTABLE IN MY OWN SKIN?
WHY AM I SO HAPPY?
WHY DO I RELEASE THE PAST?
WHY DO I ATTRACT EMOTIONALLY HEALTHY PEOPLE?
WHY DO I LOVE OF EXERCISE?
WHY DO I EAT SUCH A HEALTHY BALANCED DIET?
WHY DO I LOVE EATING RIGHT?
WHY DO HEALTHY FOODS TASTE SO GOOD TO ME?
WHY DO I LOOK FORWARD TO EXERCISING EVERY DAY?
WHY DO I ACCEPT COMPLIMENTS SO EASILY?
WHY IS IT SO EASY FOR ME TO LOSE WEIGHT?
Use these techniques consistently and you will soon find that healthy foods are your favourite…
And craving the wrong foods can become a thing of your past.
Let me know how you get on with this, I can flat-out guarantee that these things work.
My RAK today involved sending a wee pick-me-up to one of my girls who used to train at Million Dollar.
She's had a really nasty ankle injury – emergency surgery to have two plates and a bridge fitted for the ligaments. She's going to be out of action for quite a while. These were her own words ….
"What I wouldn't give to be ABLE to exercise or to just take a walk. So for all those excuses I have made, should they be family or work commitments I am now completely floored. All of those people I put in front of my own progress are still surviving so I have made a big mistake in putting everything in front of my own needs"
YOU won't keep putting your health on the backburner will you ??
Dee x
Email me and I can get you started on a fitness program that will change your life and your body forever 🙂
#randomkindness #teammilliondollar